Kelly Vorrea, Interior Designer
"CHORA"
Art Home & Design

Everything started in 2006 in Mykonos town, wishing to make a reality my vision and ideas.This island of winds with its aura and energy, inspired me to create lines and shapes that with the time passing by were transformed in objects that will decorate the space we live, our homes.My inspiration is nature which is the best artist of all. By nature, I draw my ideas and implement them from scratch.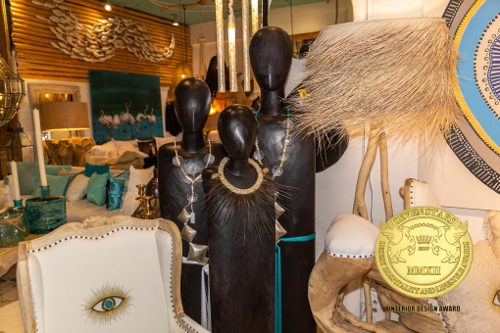 I can have a vision of an object just by looking an unshaped piece of wood. All the times are unique with detail and trim on the lines and finishing by me.
After all these years experience, your trust and love rewarded me with the best interior designer award of 2017 by "SEVEN STAR LUXURY AWARDS" and with the luxury home and hotel decoration supplier award of 2018 by "SEVEN STAR LUXURY AWARDS".This give me the strength to continue my vision by being in nature, searching for the next unique item for you…

www.mykonos-chora.com