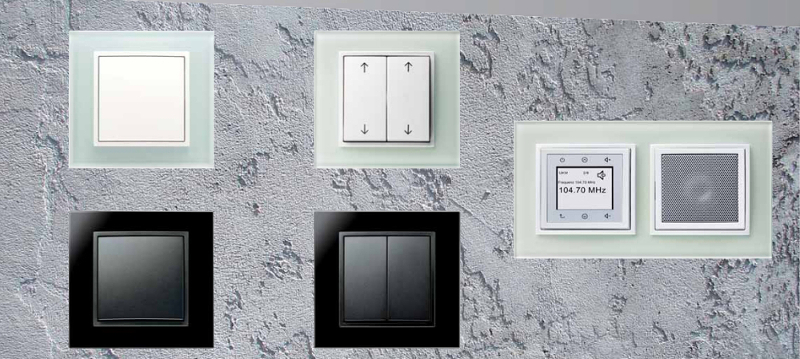 HAGER HELLAS
Berker B.7 Glas - TIMELESS TRANSPARENCY
The classic form of the B. series combined with refined glass – with the Berker B.7 Glass, you can give the rooms in your house a very special appeal. The clear design perfectly complements almost any style of decoration.
Berker Serie 1930 - DESIGN IN BAUHAUS STYLE
Modern and classic – the Berker 1930 series recreates the functional style of Bauhaus designs to bring a special touch to your home. Below the timeless and classic facade it features state of the art technology. A perfect combination for anyone looking for something really special either at the classic 1930 series or at the elegant luxury of porcelain but also the uniqueness offered by transparent glass series Glasserie.
www.hagerhellas.gr