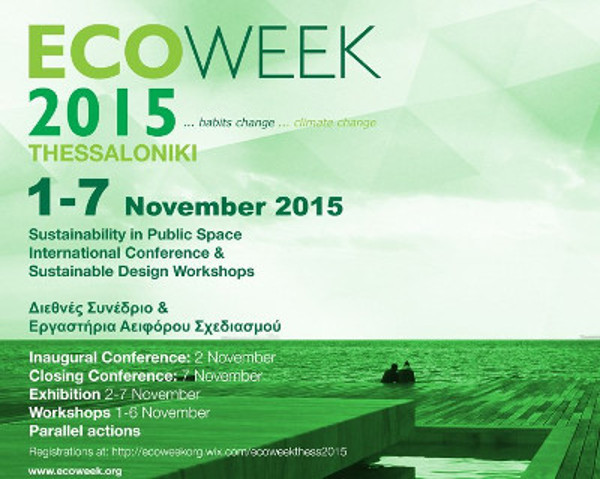 ECOWEEK is hosting in Thessaloniki professionals and students from Greece, Germany, Sweden, Norway, Holland, Denmark, Kosovo, and Liechtenstein. The ECOWEEK workshop experimental projects range in scale and scope and explore a variety of places in the city, takes place 3-6 November.
The ECOWEEK closing event takes place on Saturday November 7. It includes the workshop project proposals presentation and discussion, and a series of presentations by AUTH Graduate program students in Landscape Architecture at AUTH.
ECOWEEK events include an architectural tour and sketching session in the city; films and an exhibition by the Post-Graduate Program in Landscape Architecture at Aristotle University of Thessaloniki (AUTH).
The ECOWEEK opening event is open and free to the public.
Elias Messinas, Architect & Founding Chairman, of ECOWEEK will open and coordinate the event.
www.ecoweek.org